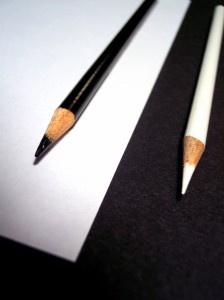 Need a little help?
Maybe you're not quite sure why you're not finishing your novel.
Maybe you're confused about which way your story should go, or what decisions to make about the story you have.
Maybe you're overwhelmed by revisions.
Maybe you're not getting past form rejections of your query, and you're not sure if there's something wrong with the query, something wrong with the story, or something wrong with who you're targeting.
Maybe you just don't quite know what's not working — but you're pretty sure that something isn't quite right.
It sounds like you could use a coach.
How I can help you as a writing coach:
Progress. If you need accountability, having a coach can be just what the doctor ordered. That said, if you're locked up because of the pressure of delivering, I can give you a permission slip and help you unlock what's currently blocked.
Brainstorming and Problem Solving. If you're not sure what needs to happen next — or what is currently not working — I can help you look at your characters and story arcs, and get your story back on the rails. I do this by asking questions about your work in progress, and help you find solutions that you feel comfortable with.
Career Planning. I can help you with querying, and help you develop a game plan for who to target and when; avenues to explore for self-publishing, indie publishing, and traditional publishing; and help you define what sort of goals would work best for your needs and wants.
Support. Sometimes, you just need a crazy-check. Or someone to scream with, that understands how frustrating the business and the process is. If your next writer's group is far away and you're surrounded by people who "don't get it" I can definitely provide both empathy and some of my stress-busting techniques.
How this works.
Coaching is in the form of one-hour calls, via phone or Skype. Pricing depends on frequency.
Once a month or one-time-only: $100 per session

Twice a month: $80 per session
Weekly: $60 per session
Special for coaching clients: Those who use my coaching service will get a 25% discount on my editing services.
To sign up:
Send an email, with how often you'd like to "meet," your time zone, where you are currently in your writing (i.e., new writer, written several manuscripts, in the query process, mid-list published, etc.) and what you need help with.  My assistant Denise will let you know what availability I've got and work with you to schedule your coaching sessions.
Sometimes, we all need a little help. I love teaching & coaching, and I hope I can help you with your storytelling!
For more details, see the Policy Page.